Leaks and rumours have been going around for a few months now and it's almost here. Facebook.com has an updated look and feel. At least, they've given us an official sneak peek with an invitation to be notified when we can give it a whirl. At first glance, it feels comfortable, current and bigger. The page has been cleaned up so you get to what you need quickly without getting too distracted. You would also notice the bigger text and navigation seems to be more efficient.
Facebook goes dark in 2020
One of the really cool new features is the much anticipated dark mode. That's right, default dark mode making your Zuckerberg experience easier on the eyes.
Fullscreen Photos and Videos
So you can watch those 3-minutes DIY hacks with zero distraction.
A new Facebook logo?
Facebook hinted at a new logo towards the end of 2019. It turns out that the logo would only be updated as far as the company brand goes. The Facebook website and app will keep the logo we all know. The Facebook company logo will be used on applications managed and owned by the Facebook parent company. Here's a snapshot of this would look like.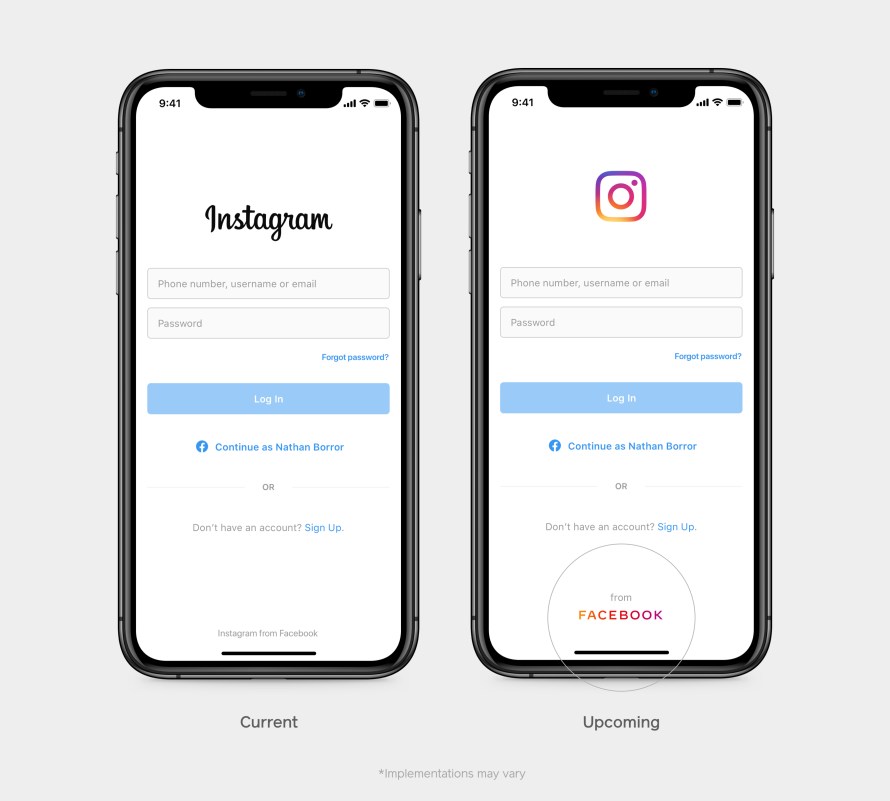 Up until now, only a few random users have been invited to try the new Facebook design. I was greeted with the invitation via a pop-up notification. You can now sign up to be notified of the official beta trial at facebook.com/new.
Some key things to note for the small business owner
Design trends change by the day. Keep up by giving your online presence a makeover. Start with your website design and move into your social media marketing profiles.
Use Facebook for Business to run "sponsored" ads. Facebook is a business and you need to pay to get good visibility. 1-grid.com, in addition to its web hosting services, has a full-suite social media marketing service.
Facebook has increased awareness of their brand just by announcing changes, this is a really good method for you to mimic.
Your target audience is already using Facebook. Market your services to them effectively.
Fresh is always better, have a look at your brand profile and determine what's not working.